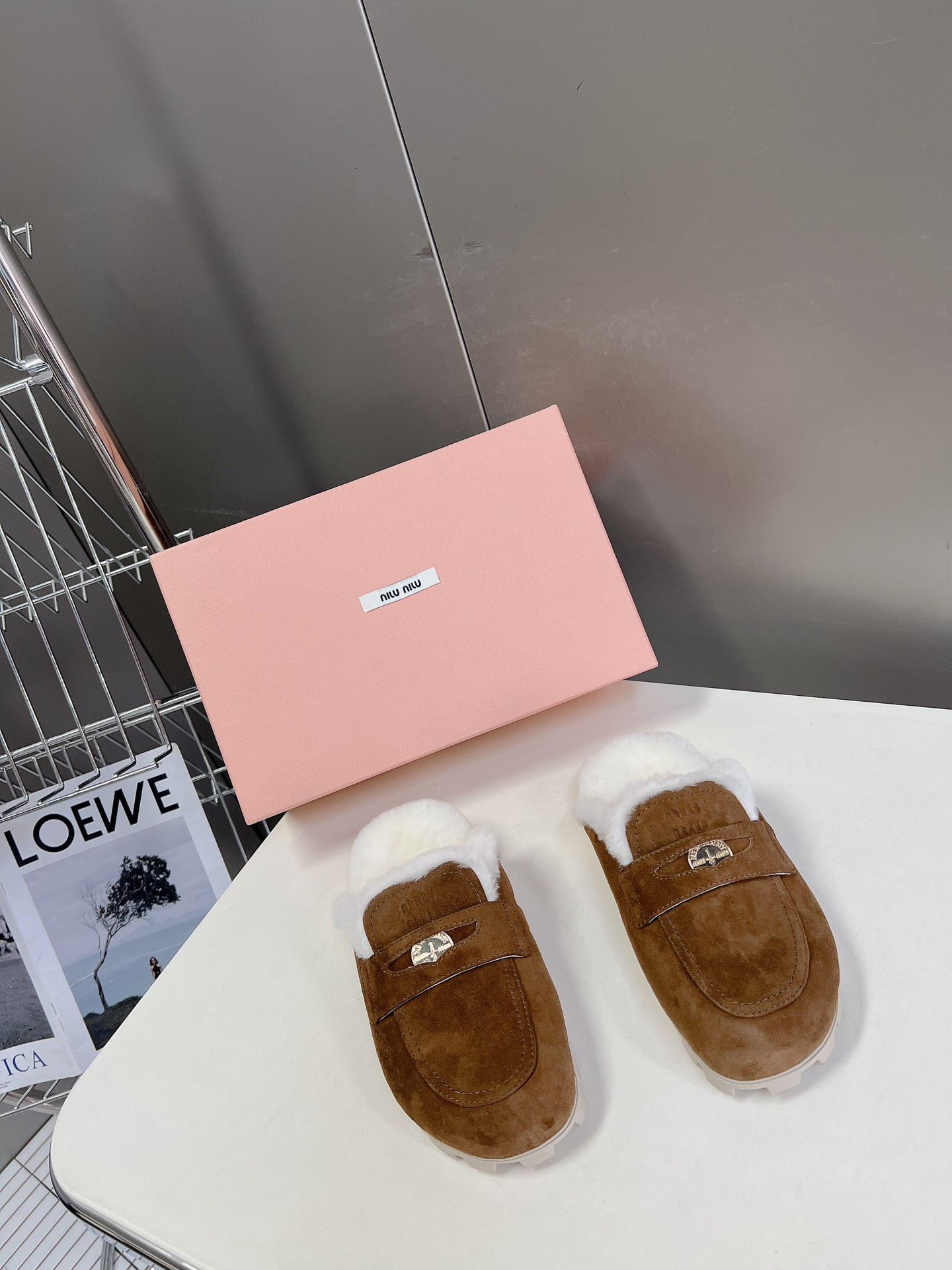 MiuMiu Shoes Slippers Rubber Wool Fall/Winter Collection Fashion
miumiu~Miumiu's latest furry slippers for autumn and winter~
miumiu also released a lot this year! This pair of fur flip flops looks great too! The leather ones are very high-end! ! !Paired with denim shorts in autumn and winter, it's perfect! Put it on and you will instantly have your ideal height!
A favorite style, with fashionable elements, the upper looks very noble. Wearing it can always show women's fashion charm. It is fashionable but not too showy. The upper is made of high-grade sheep with
MIUIMIUI letter buckles. Too beautiful
Upper: imported high mercerized sheepskin
Outsole: rubber outsole
Inner lining: imported real wool
Number of yards: 35-40