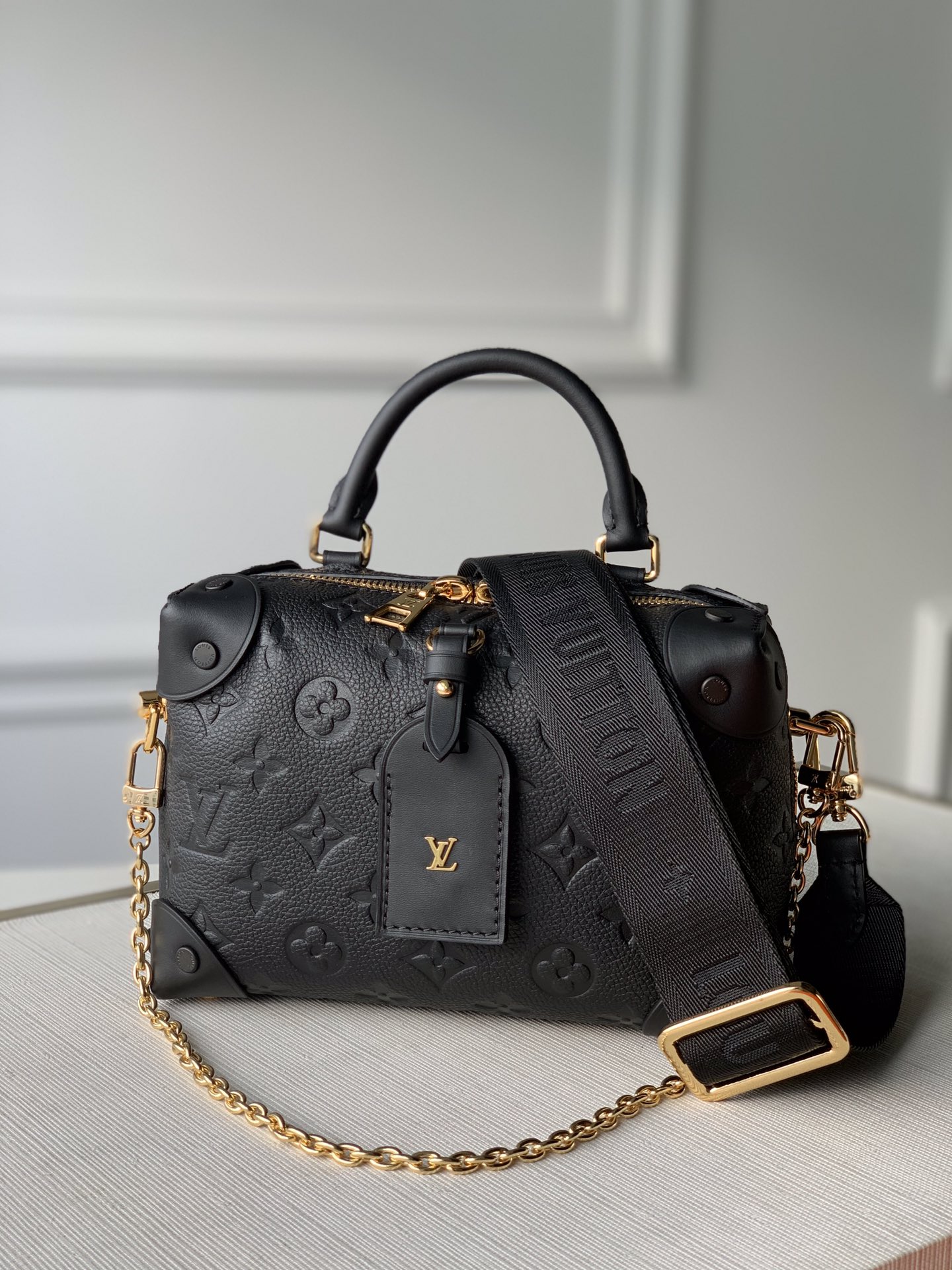 Louis Vuitton Bags Handbags Empreinte​
Top original order M45393
The Petite Malle Souple handbag is made of embossed Monogram Empreinte leather and is a soft-sided version of the now classic Petite Malle handbag. Incorporating riveted leather corners and a logoed leather luggage tag, the luggage heritage of Louis Vuitton is conveyed. Featuring a wide removable shoulder strap, top handle and practical zipped interior pocket.
Dimensions: 20x14x7.5cm.